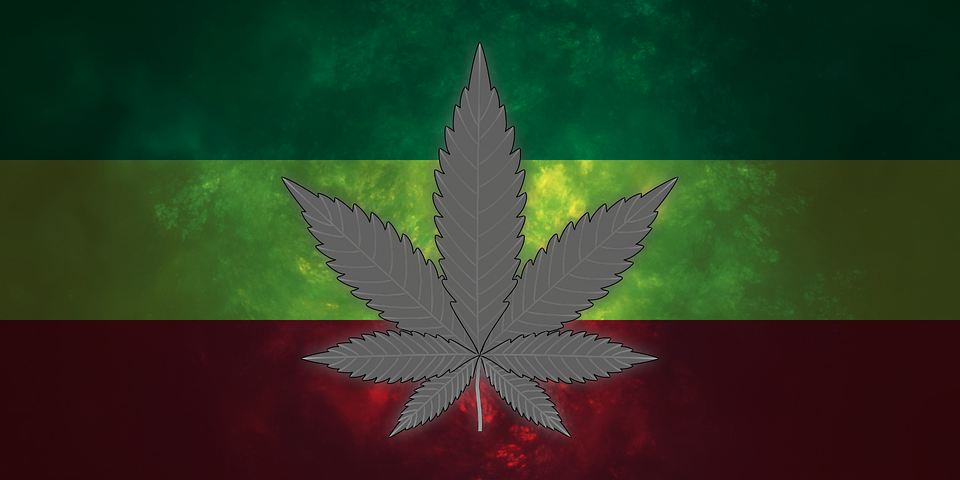 Do you know that consumption of marijuana is permitted in Barcelona? Though not everywhere, but that's a fact. That's why, this city becomes a "New Amsterdam" and popular place for 420 cannabis tourism. So, if you are planning a weed tour, then this offbeat place in Europe is what you should add to your list.
However, unlike Amsterdam, the rules and laws about cannabis are more strict here. Thus, you're eligible to: consume cannabis privately or get a membership at a cannabis social club in Barcelona. The latter variant is more preferable and recommended for tourists. If you don't know where to get started, here we are to help you. Our website will explain the cannabis laws, lead you through the local cannabis cafe, show you the way to join any club (even ifit's a hotspot place) as well as prepare you for your first visit.
Marijuana in Spain: Legal or Not?
Let's start with the legality aspect. So, in a nutshell, according to Spanish laws:
It is forbidden to sell/buy marijuana and all cannabis products;
It is prohibited to possess/store weed and/or its products;
It is banned to consume cannabis in open view and publicly accessible areas.
However, it's also stated that:
It's allowed to consume cannabis privately and grow two plants at home;
It's eligible to join a cannabis club and consume weed within its walls.
Cannabis Social Clubs: What? Why? Who?
There are a few who are aware of cannabis clubs in Barcelona. Herewith, below we outlined the most common questions about the establishments.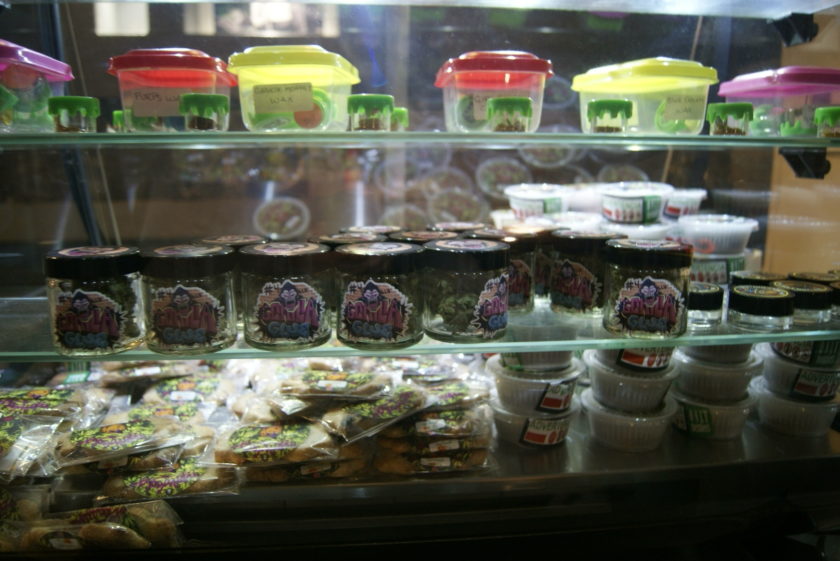 What Is It?
Cannabis clubs or also known as Cannabis Social Clubs are closed (member-only), non-profit, and recreational organizations. Cannabis is grown with a donation here.
Why Join?
Only members have access to the club — people from the street will be denied unlike the public coffeeshops in Amsterdam. Such formalities as club membership are necessary measures to be in line with the strict requirements and regulations of Spanish laws.
Who Can Join?
Not only residents of Spain or citizens of Barcelona but tourists and city visitors are allowed to join cannabis clubs. It's enough to provide the address of the hotel/apartment you are staying in.
Yet, there is a restriction that regards the age limit of 18 or 21+ years old (specify the information about legal adult age beforehand). Demonstrate your identification card to enter (your ID, passport, driver's license, etc. is fine).
Cannabis on the Street: Buy or Not?
It's highly important to avoid accepting invitations to a "coffeeshop" or a "cannabis club" as well as buying cannabis on the street — it's illegal! Private cannabis clubs are forbidden to advertise and use promoters on the streets. Ignore such offers and keep away from street promoters, especially in the city center. It's a matter of your safety and in purpose to avoid any problems with the law and police. Select legal smoking clubs tat are regulated and have strong reputation.
Club Registration: Can I Enter Without It?
Cannabis clubs are member-only organizations that are strictly regulated and controlled by the Spanish government. Such a closed format allows weed cafes to operate within the laws of Spain.
What If I Was Denied?
Don't take the rejection of the cannabis club personally, it can happen due to the different bureaucratic procedures. Just try sending your application to another cannabis association near your location.
Price: How Much Does Club Membership Cost?
The annual membership fee varies from €20 up to €50. The price depends on the weed cafe and district it is located in. Pay attention that no one cannabis social club in Barcelona accepts payments via credit/debit card — only cash.
ID: Why Should I Show It at the Entrance?
Both new and registered members must provide ID for age verification. The clubs must verify the identity of any visitor before granting membership and/or letting him/her in to comply with the KYC rule and meet the requirements of the law.
Privacy Policy at Social Clubs
Under no circumstances do all cannabis clubs share the membership data with the 3rd parties as well as with regulatory bodies and legal authorities. Members' sensitive/personal information is disclosed by court order only.
Cannabis Club Assortment
Cannabis clubs offer various weed products of high quality. The menu of Spanish clubs includes a wide choice of strains, pre-rolls (joint), sensimilla, hashish, various kinds of concentrates/extracts/wax, products/tools for vape pens, smoking gadgets/tools/accessories, various marijuana edibles from cookies to chocolate, and many more.
What to Do When I Entered the Club?
Don't bother anyone and be positive. Respect other people's privacy while staying in the club. Just follow the general rules, enjoy the chill-out atmosphere and relaxing vibe of the club. Ask before taking pictures whether it is allowed in the club or not.
Can I Take Weed With Me Out Of The Club?
Keep in mind that possession/use of cannabis outside of the establishment is forbidden. So, it's recommended to leave cannabis there for safekeeping because it's a risk to take it with you. However, if you still want to take it with you, hide it in your undergarments because police have no right to ask you to undress.
Cannabis Culture Enlightenment
Here are the key terms used to keep in mind and know the difference between the cannabis organizations in various cannabis destinations.
Cannabis dispensaries are counters or bars with various marijuana products available.
Weed clubs/shops — it's a slang expression for the definition of all the cannabis establishments in the cannabis culture.
Cannabis Social Clubs are non-profit organizations for members-only in Spain where adults are allowed to consume cannabis products. They are controlled and regulated by the authorities and government.
Cannabis cafes are a blend of dispensaries (places to get weed by prescription) and restaurants. It's regulated locations in the USA for adults (21+) to consume cannabis products openly and legally.
Coffee shops are open places in the Netherlands (Amsterdam), where weed is openly sold to legal adults of 18 or 21 in small amounts for personal use only.